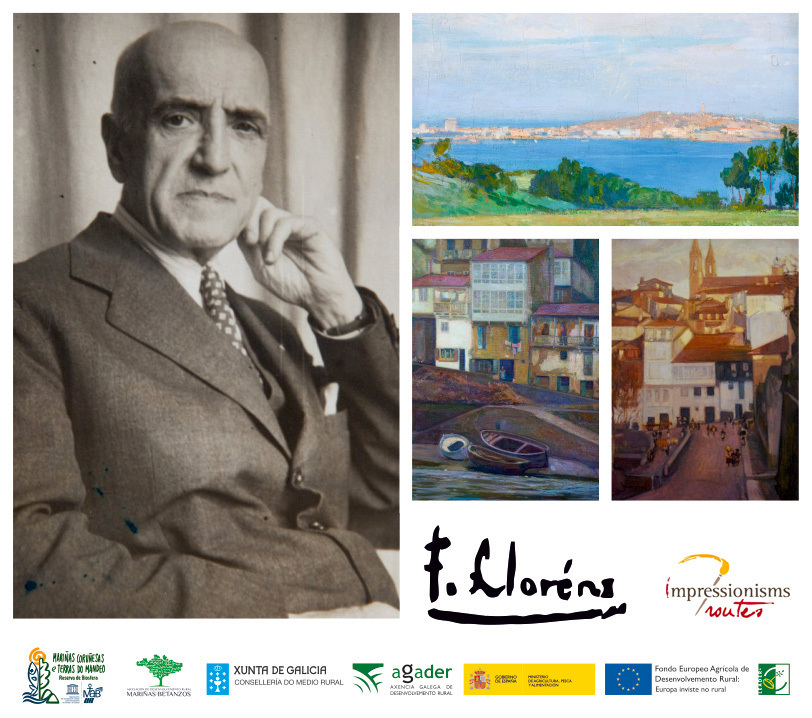 The Route of the Impressionism of the Mariñas- European Cultural Itinerary
The "Mariñas Coruñesas e Terras do Mandeo" Biosphere Reserve launches a new self-guided service to bring the As Mariñas Impressionist Route, declared as European Cultural Itinerary by the Council of Europe in 2019, closer to the tourists and the local population.
The guiding thread of this Route of Impressionism of "As Mariñas" is the painter Francisco Lloréns Díaz, who at the beginning of the 20th century illustrated the territory of Marinas Coruñesas in a unique way.
The aim is to adapt this Itinerary to the new reality of the COVID-19 and as the first certified Ecotourism Destination in Galicia, to be carried out in small groups and with a state-of-the-art self-guiding system, which will improve the accessibility of this tourist resource.
The aim is to promote visits to the territory in a sustainable way (eliminating paper promotional materials) so that visitors can enjoy the content and the works in the same place where they were painted by the artist Lloréns.
As a visitor you will enjoy, know and be able to reach the exact places where Lloréns painted his works through this self-guided route. You will know Lloréns' motivation when painting the picture and it will allow you to compare the modification that the landscape suffered in that period with the present one. Through different audio guides, "Lloréns himself" will explain his own paintings and the reasons why he made them.
This service is financed by the Provincial Council of A Coruña and the Galician Agency for Rural Development - Xunta de Galicia.